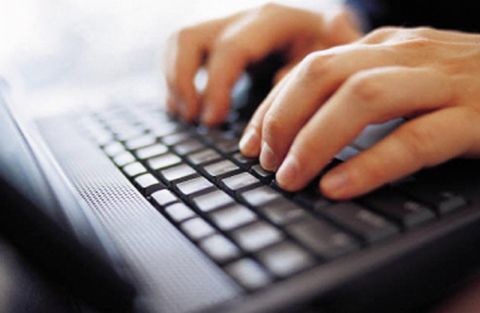 Join us for FREE to get instant email updates!
Fun With Theory: The Perfect Online Dating Site
Welcome to another entry in the Fun With Theory series! Today we'll venture into the realm of the theoretical and hypothetical. Recently I was talking to a few people about how the ideal online dating site would work. This really got me thinking. What if I had two or three million dollars laying around that I didn't need, and wanted to start my own online dating site that I actually knew would get national attention and market share because of a huge marketing budget? (No, I am not planning on ever doing this. This is Fun With Theory, remember?)
If this were the case, the dating site would be targeted specifically to people who actually wanted to get into a car or bus, go somewhere, and meet up with someone. It would gently and surreptitiously screen out attention whores who were just there to get people to drool on them (which is slowly what sites/apps like Tinder are becoming). The dating site would be a site for dating, not for chatting online, attention whoring, or window shopping.
With that goal in mind, here's how I would structure the Blackdragon Dating Site (BDS).

1. I would make it a paid dating site, but with a slight twist. The cost would only be one dollar a month.
Why? Because while it's only a dollar, but you'd still have to enter in all of your credit card info, a billing address, etc. This requirement alone would weed out the majority of people who had no intention of actually meeting someone in real life. It wouldn't weed out all of them, but it would probably eliminate at least 80%.

At the same time, the small cost wouldn't scare anyone away. Paid sites like Match.com and Zoosk really do lose a lot of potential business because of their higher prices.
The revenue model of the site be would selling an upgraded, more feature-rich version that would cost $20 per month instead of $1 per month, as well as some advertising (that would go away for upgraded members).

2. I hate to say this, but the look and feel of the site would have to be a little girly, similar to OKCupid. Men are horndogs and will show up no matter what, but we need women on the site too. If it has a cold, efficient feel to it, not many women would join. To cater to women the site would have some touchy-feely crap like stupid quizzes, personality matching, and tie-ins to social media sites like Instagram. However! All of these things would be optional. Absolutely nothing would be mandatory.

3. Unlike god damn POF, there would be absolutely no restrictions whatsoever on who you could message. By default, anyone on the site could message anyone else of the opposite gender regardless of age or anything else. At the same time, there would be very easy-to-use filters and blockers so anyone could block any incoming messages based on age, location, or other criteria.

4. There would be no filtering whatsoever on the content of your profile. If you want to put up a profile that talks about nothing but sex, that would be allowed. If you wanted to put up a profile doing nothing but saying you're looking for a husband or wife to spend the rest of your life with, that would also be allowed. If you say on your profile that you're only interested in Asian women or whatever, that too would be allowed. BDS would be a true free speech / free market of ideas and desires. I'm sure we'd have to filter some things for legal or liability reasons, but other than that, you could say anything you wanted in your profile.

5. This free speech concept would also apply to the messaging. As long as you didn't threaten violence or other crimes, you would be allowed to say literally anything you wanted to people you messaged, and those people could very easily block you if they desired. Any "reporting" to the BDS staff would only result in disciplinary action if a crime was threatened. If a woman "reports" a guy for talking about sex or whatever, that would be ignored. ("Well ma'am, if you don't like him, click the BLOCK button on his message, and you'll never hear from him again and he won't show up on any future searches. Problem solved, ma'am.")

Given this, people could easily set up blockers to block any incoming messages with certain keywords, attached photos, or whatever. For example, a woman could block all incoming messages containing the words "sex," "fuck," or "cock." Again, we would let the customers police and manage themselves.
[vc_row_inner][vc_column_inner][vc_raw_html] JTNDYSUyMHRhcmdldCUzRCUyMl9ibGFuayUyMiUyMGhyZWYlM0QlMjJodHRwcyUzQSUyRiUyRmFscGhhbWFsZTIwLmthcnRyYS5jb20lMkZwYWdlJTJGcFU1ODMlMjIlM0UlMEElM0NpbWclMjBzcmMlM0QlMjIlMjBodHRwcyUzQSUyRiUyRmNhbGViam9uZXNibG9nLmNvbSUyRndwLWNvbnRlbnQlMkZ1cGxvYWRzJTJGMjAyMCUyRjA4JTJGVFVNLTcyOFg5MC0xLnBuZyUyMCUyMiUzRSUzQyUyRmElM0UlMEE=[/vc_raw_html][/vc_column_inner][/vc_row_inner]
6. Most importantly, the entire "push" of the site would be to get people to actually go out on real-life dates. Any time you actually had a real-life first date with a person you met on the site, you could indicate that on the site, and the other person would have to confirm it, just like when you "tag" someone to be "in a relationship" with you on Facebook, only this first date thing would be completely hidden to all others viewing your profile.

There would be some kind of algorithm and reward/punishment system for people who engaged in lots of back-and-forth messaging conversation but never actually went out on a real first date. Perhaps something like if they had lots of conversations but zero real-life first date confirmations they would get a warning at 30 days and perhaps their account gets suspended at 60 days. That's just an idea; I'd let my management team come up with something that made sense.

Note that I'm only talking about people who are clearly engaging in real conversation on the site. If you paid your one dollar and just sat back and read incoming messages but never sent any replies, then you would not be "required" to go out on any first dates, because you won't be wasting anyone's time. See how this works?

7. There would be an extensive "looking for" part of your profile that would be hidden. That way, much younger women looking for sugar daddies, or older guys looking for much younger women, or younger guys looking for cougar milfs, or white guys only looking for Latina women could all target, and be matched with, exactly the type of person they wanted. Best of all, no one could ever know what these settings are by looking at your profile, so people could focus on what they wanted without anyone seeing what they were looking for and judging them according to some bullshit Societal Programming.

This would automatically match your searches (if you so desired). So for example, younger guys looking for cougar milfs would be auto-matched with older women looking for young studs. And again, in both cases, this "looking for" data would be completely hidden on the profile, so no one would ever know that these people would be looking for each other.
Match.com has a primitive version of this feature already; a "reverse search" where you can search for women who are looking for men with your exact profile stats. On the BDS, this feature would be greatly expanded.

8. Any and all types of relationships would be allowed on the site with no judgement or pushing towards any one particular type. People looking for Disney monogamous marriages or boyfriends/girlfriends would be just as welcome as horny people looking for one night stands, married people looking for a discreet affair, younger women looking for sugar daddies to pay them, bisexual or lesbian women looking for the same, kinky folks looking for some S&M/BDSM stuff, or anything else you can think of. Every type of relationship under the sun would be an option on your "looking for" section of your profile.

Over time, BDS would become several different dating sites in one. There would be several different "communities" of people who wouldn't even see the other communities when they did their searches. It would be a hookup site (like Tinder or AdultFriendFinder), a find-your-soul-mate site (like Match or EHarmony), an affair site (like AshleyMadison), a sugar daddy site (like WhatsYourPrice or Seeking Arrangement), a religion-specific site (like Christian Mingle or JDate), and a normal dating site (like OKC or POF) all rolled into one. BDS would be the only site in the universe that would welcome all and judge none. Again, the thrust and the niche of the site would be meeting people in real life for real life dates, rather than be focused on any particular type of relationship or dating. We could even have forums focused on each community. Hm...

8. Within whatever server limits we would have, there would be no limits on the number of openers you could send unless you were spamming garbage. Copy-and-pasted openers would be allowed. And again, individuals could block/filter copy-and-paste openers if they wanted to.
[vc_row_inner][vc_column_inner][vc_raw_html] JTNDYSUyMHRhcmdldCUzRCUyMl9ibGFuayUyMiUyMGhyZWYlM0QlMjJodHRwcyUzQSUyRiUyRmFscGhhbWFsZTIwLmthcnRyYS5jb20lMkZwYWdlJTJGcFU1ODMlMjIlM0UlMEElM0NpbWclMjBzcmMlM0QlMjIlMjBodHRwcyUzQSUyRiUyRmNhbGViam9uZXNibG9nLmNvbSUyRndwLWNvbnRlbnQlMkZ1cGxvYWRzJTJGMjAyMCUyRjA4JTJGVFVNLTcyOFg5MC0xLnBuZyUyMCUyMiUzRSUzQyUyRmElM0UlMEE=[/vc_raw_html][/vc_column_inner][/vc_row_inner]
9. Several features would be in place for all customers, including those just paying their $1 per month, such as:
Seeing if people read your message.
Seeing the last time people were online (though people could mark this "hidden" if they wanted).
Automatically tracking who you've already messaged. Anyone you've already messaged would show up with a different color border on their picture icon and profile. These people could even be excluded from searches.

Statistical tracking. The site would automatically track things for you like your response rate, click through message rate, abandon rate (people who looked at your profile but didn't message or reply to you), and other such numbers. It is absolutely stupid that in the year 2014 we have to use Excel to track this stuff. The dating site should do this for you. By the way, women would like some of these features too. ("Like, OMG, 27 guys looked at my profile today and didn't send me a message?!? I better put a new photo up!") Smartphone app with location-sensitive features.

Tinder-like swiping features (though this would not be default; it would be a different site "view").
Chat feature, both on the site and in the smartphone app.
Photos could be sent through either messaging or chat with no limits. (And people could easily select "block all incoming photos" if they didn't want to get any surprise dick pics.)

Public and private photos on the profile, with the private photos able to be "unlocked" for certain people, similar to sites like Ashley Madison and SugarDaddyForMe.
Accounts/profiles could be easily hidden, disabled, or deleted at any time, and you would not have to make a new email address to come back to a disabled or deleted account.

Multiple accounts/profiles would be allowed. It would be $1 per month per account. You could even use the same email address for multiple accounts and profiles. That way, if you wanted one profile for 24-28 year-olds to look at, and a different profile for 35-39 year-olds to look at, this would be allowed (as long as the pics on both profiles really were you).

10. The layout of the site would be very light, clean, and fast, like Plenty of Fish, rather than being a big, fat, slow resource hog that would crash your browser like OKCupid. It would look cute and girly for the women, but operate very fast and efficiently for the men.

11. There would be no rating system for physical attractiveness. There would be no way to rate people this way, and there would be no filtering on searches for this. When you did a search, you would see literally everyone within your search parameters, with no hidden filtering or hiding (damn OKCupid!).

True, without this feature you wouldn't be able to search based on "star rating" or whatever, but the fact that everyone would be on a level playing field would more than make up for this.

12. Once people went out on a real-life date, they could be "reported" if there was a problem. For example, if the person who showed up on the first date was not the person in the photo, this could be "reported". There would have to be some kind of verification system, and the person "accused" could have some recourse in case of false reporting. Any "reports" that said things like "he was stupid!" or "he just wanted to have sex with me!" or "he wouldn't buy me dinner!" would be ignored; it would only be for people who were blatantly lying on their profiles about who they were. And men could report women just as easily as the reverse.

This is really fun to think about. Let me know in the comments if you would change anything or if you have any better ideas (which I'm sure some of you do).

Want over 35 hours of how-to podcasts on how to improve your woman life and financial life? Want to be able to coach with me twice a month? Want access to hours of technique-based video and audio? The SMIC Program is a monthly podcast and coaching program where you get access to massive amounts of exclusive, members-only Alpha 2.0 content as soon as you sign up, and you can cancel whenever you want. Click here for the details.
This article was originally published on December 4, 2014
Join us for FREE to get instant email updates!
Comments
---
Ken

2014-12-04 10:47:43

So, any programmer with some time on their hands could create a site with most of your features. Whenever I've thought about something like that, though, I've come up against the problem that I have no clue how to bootstrap such a site. How do you get a critical mass of users to sign up for a dating site, when nobody else is on there? Even if I had a marketing budget, I'm not sure how I would approach this. Obviously it can be done, because it's been done. How did guys like Marcus manage it?

Sachmo

2014-12-04 11:06:41

Really, the question is #6... how do you reward people for going on actual first dates, and punish them for not doing so? Maybe it should keep a public ranking of 'likely to go on first date' or something like that.

Blackdragon

2014-12-04 12:44:31

@Ken - You're right. As always, it's not about execution, it's about marketing. I could list out all the things *I* would do to market such a site, but that would really go off-topic with this conversation, espiecally considering these things wouldn't be duplicatable unless you had a million dollars to blow. With POF, my understanding is that Markus didn't do much direct marketing in the initial stages. It was more a combination of word of mouth and being in the right place at the right time. I also know that at one point Britney Spears prominently showed POF in one of her more popular music videos and Markus got a huge bump from that as well. @Sachmo

Really, the question is #6… how do you reward people for going on actual first dates, and punish them for not doing so?

Like I said, you have to have a "first date confirmation" from one or two people or else you'd get a warning or a suspended account. Could people cheat this system using multiple accounts? Sure. No system is foolproof, but it would sure help.

Maybe it should keep a public ranking of 'likely to go on first date' or something like that.

No, I wouldn't do that. Because of women's ASD they would not want a public ranking like that. It would all be hidden.

Le Petite Princess

2014-12-04 15:32:36

You've put a lot of thought into your site. But as a female, I've got to tell you that you wouldn't have many of us there and without us there, you wont have many men and therefore your site wouldn't exist for very long. There are so many problems with your idea but the worst of all was; #6 Why would you penalize a person who engages in conversation (back and forth emails and possibly phone calls) to at least see if there's some chemistry for a meet up and rewards people who just enjoy the ego stroke of receiving messages without responding. That's just plain odd. I thought you would appreciate a person who at least gives people a chance (there's many times a man is not up to my physical preference but I give him a chance to show me he has some substance, if there's no substance and therefore no physical or intellectual attraction, should I still go a first date?). I guess I better just ignore everyone until they are perfect incase I get banned for chatting and getting to know someone.

Tony

2014-12-04 15:57:18

I think your push to meet up would make a lot of women stay away, even the women who would be willing to meet up quickly. If they were to sign up for a site like that, it'd trigger their ASD since they'd be admitting they want to meet up with guys. Even if they are willing to meet up quickly, if they do it on a site that allows them to chat as much as they want it's easier to make excuses.

Le Petite Princess

2014-12-04 16:07:02

Tony, what's ASD?

POB

2014-12-04 17:10:33

The site could gently encourage women to meet rather than issue an open threat. This "should meet" topic should be very subtle, like texts and graphics with subliminar messages, but nothing too fancy. Also the focus should not be on banning "attention whores" cause I think "needy betas" are a bigger problem here. Theses guys feed the awhores with all the suck up attention they crave thus creating the perfect enviroment for them. Get rid of these guys and they will likely go away too. Maybe you should only punish the guys that keep texting the same woman without taking her out. Like more than 10 virtual interacions and no real date is an auto block to contact that profile again. Just some thoughts.

kant

2014-12-04 17:23:20

"I think your push to meet up would make a lot of women stay away, even the women who would be willing to meet up quickly. If they were to sign up for a site like that, it'd trigger their ASD since they'd be admitting they want to meet up with guys. Even if they are willing to meet up quickly, if they do it on a site that allows them to chat as much as they want it's easier to make excuses." Tony's got you there, BD. Any attempt to keep out attention whores with dissuade all women from joining. Partly because of ASD, partly because all women ARE attention whores to at least some extent

Tony

2014-12-04 17:26:32

ASD stands for "Anti-Slut Defense". I'm sure Caleb defined it in his glossary, but basically there's a lot of societal pressure on women to not be slutty, but they like having sex. So ASD is the various ways women allow themselves to have sex that let them convince themselves that they're not sluts. (Personally I think the whole slut thin is ridiculous, but that's a different topic.) In this case, more women will join the traditional dating site, where there's no emphasis on meeting up, rather than a Black Dragon version, because meeting up with guys quickly can be viewed as "slutty", so to join a site with that reputation makes you look bad. But if they join a site like OkCupid, they can still meet up quickly, but they can excuse it by saying "Oh I'm just meeting up with him as friends because I felt a connection" or something like that.

Le Petite Princess

2014-12-04 19:41:49

Thanks Tony. Appreciate you taking the time to explain it to me. I'm very new to this site but I really like understanding men and you guys don't seem as nuts as PUA sites. It's true though, we are told that we shouldn't enjoy sex. Many women don't care anymore though. They say boys will be boys and now many are saying girls will be girls. It's the people who refer to women as sluts/whores/cheap who are ruining it for all the other men seeking sex. If those people just stopped there would be a lot of loving going on for everyone. Also most or many women love the love side of companionship before considering sex. Now how do I find a man who isn't an Alpha Assclown or a Spineless guy scared of his own shadow? (yep I'm learning) Where's does the normal guy who is something in between hang out?

Blackdragon

2014-12-04 20:08:26

Why would you penalize a person who engages in conversation (back and forth emails and possibly phone calls) to at least see if there's some chemistry for a meet up and rewards people who just enjoy the ego stroke of receiving messages without responding.

I wouldn't penalize that. I would penalize women (and men!) who had tons of conversations for months on end without ever going on a first date.

I think your push to meet up would make a lot of women stay away, even the women who would be willing to meet up quickly. If they were to sign up for a site like that, it'd trigger their ASD since they'd be admitting they want to meet up with guys.

You're right; that's a risk. I considered that and came up with these answers: 1. Women could still "attention whore" all they wanted. They could pay their one dollar and put up all the hot pics of themselves they wanted and still get 100s of guys to kiss their asses. This kind of thing would *still* happen on the site. 2. The penalty for not going on a date would be a long time. As I said in the post, nothing "real" would happen for two whole months at the earliest. I'd even let it be longer than that. And even then, it would only happen if women were messaging a lot of dudes during that time. Hotties who have 100s of guys openeing her and not responding to those would be perfectly safe.

Maybe you should only punish the guys that keep texting the same woman without taking her out. Like more than 10 virtual interacions and no real date is an auto block to contact that profile again.

Haha! GREAT idea! I agree. Perhaps putting the onus on men instead of women might be the solution. By the way, men would also be under this penalty system; not just women.

Jan

2014-12-06 23:52:05

I don't think the feature of hiding the last time you have been online should show that you have set it as hidden. It should only show the last log in date. This way people would not be able to see that you are still on the site in case you are worried about hurting someone, with the drawback of not showing up in searches for most recently online/online now users. Punishing men rather than women for endless messaging is genius, as it could be framed as a feature to discourage unwanted attention 🙂 As seen from the comment from the "Le petite princess" in this thread, women doesn't actually think that they are attention whoring when they do, but instead think she are doing less attractive guys a favour. To some extent they she is right as the situation is very similar to guys that tolerate drama: the root of the problem is desperate and uneducated guys. Maybe the feature could be more about matching people that endlessly chat with each other rather than with people that actually date? This way both the attention whores and hopeless betas get to do their thing while paying money. Sure that's cruel against the betas as it makes the playing field even more skewed against them, but that's how the world works anyway. That brings me to the "star rating" and similar features that are catered to women that yearn for the very few top males. Instinctively most men dislike "unfair" features like this as they aren't part of the top few % that benefits it. Women on the other hand like them. Maybe star rating would be something men get by not messaging very much but getting confirmed dates. This also moves things towards winner takes it all but the entire internet, and the world in general only moves in the direction of more of that so why not join the ride(and make sure you are one of the winners).

POB

2014-12-07 14:18:48

@Jan "Sure that's cruel against the betas as it makes the playing field even more skewed against them, but that's how the world works anyway." I'm sorry if I sound a little biased but betas should always be discouraged to behave like they do, anywhere they go. Period. Every beta that decides to become alpha is another happy man that is also making people around him happier. I'm by no means a "manosphere activist", but I believe there are a lot of guys out there that only need a little push at the right direction. And that push cannot be gentle. @Le Petit Princess "Now how do I find a man who isn't an Alpha Assclown or a Spineless guy scared of his own shadow? (yep I'm learning) Where's does the normal guy who is something in between hang out?" These guys do exist but they are becoming rare gems on the western world. Check out the glossary cause I think BD's definitions of today's men are right on target. Personally I think you should seek an Alpha 2.0. You'll have an awesome time with him IF you can get rid of the monogamy programming. He will have more women on his life and not hide that from you, but he'll give you the best sex of your life, take good care of you when you are togheter AND not be an asshole if you decide to meet other men, or even marry another guy, as long as you don't give him any drama. Garantee that you will feel really good if you meet one of us 😉

Blackdragon

2014-12-07 16:17:46

As seen from the comment from the "Le petite princess" in this thread, women doesn't actually think that they are attention whoring when they do, but instead think she are doing less attractive guys a favour.

Correct; very true. And some of you are right; if betas didn't kiss women's asses, women would attention whore less. I certainly can't argue with that.

le petit princess

2014-12-07 22:23:58

I thought I had come to a place to understand men better, to make a better future partner, to better myself. I made a silly assumption you werent like the others but I guess a few of you are obviously just as common as the other crazies on pua sites. I can only imagine men who view woman like me as attention whores traumatized by a bad relationship. Am I a bad person for giving men who are not my type a chat to see if theres other kinds of chemistry? I can see why you are here now, you hate females and u look for any reason to continue hating us? Either some kind of PTSD, insecurity wanting other men to be as miserable as you or so beta you over conpensate. Just because you have read all wonen want six packed rich tall guys doesn't mean its true. Us females dont belong to a borg and all think the same and have the same taste. I apologize to the real men who have welcomed me and yes im still interested in seeing what this alpha 2.0 is all about. Im sorry but being called a whore really hurt me. I wasnt mean. I came here to learn and compromise. I want to find a great guy who I can adore. Sorry to the others who have been so lovely.

Jan

2014-12-08 00:04:39

le petite princess: Don't read too much into the rather aggressive label "attention whore". Indeed that that phrase was very likely minted by frustrated men that had long online conversations with women that weren't attracted to them online. And now we are kind of stuck with it. A more descriptive name could be something like validation seeker. You might view it as giving a less attractive man a chance, but to be completely honest the odds of the whole thing being a frustrating waste of time for the man is near 100%, while, if you are 100% honest with yourself, you probably get some sort of validation out of it. It takes two to tango though, and the blame for this type of waste of time should be attributes as much to men as it is to women, if not more.

Le Petite Princess

2014-12-08 02:45:18

Thanks for clearing that up Jan. I really appreciate you taking the time to explain it to me. It makes more sense to me now. I'm hearing men are frustrated by conversations that aren't going anywhere. I can only speak for myself (and I personally know plenty who are similar), I'm equally as frustrated. I would much prefer that my conversations online lead to a meet up as opposed to another dead end. It would be very very easy to give up any attention for it. I suspect the women who are engaging in this type of attention seeking are doing so because they are NOT getting it elsewhere. However, most women who put even just a bit of effort into maintaining a great body and dress well don't need any more attention (agree there is a SMALL minority of hot women who are insatiable in seeking attention though. Google Narcissist and you'll see a picture of her/him). Sometimes that attention and validation you feel we women desire is actually what men want. I hear it often that women must really love the reactions they get when they simply walk down the street. I assure you we don't. We get enough of it and if anyone needs it, it's men. Men don't get the attention we get and would looove it. Almost all women I know only want attention from the special guy in our lives or the guy we are hoping will end up in our lives. I can't imagine anyone wanting attention from someone they find unattractive. Would you feel validated if a woman you just weren't attracted to gave you attention, probably not. Caleb, what you should include in your dating website is aspects to a man a woman may find attractive (such as his voice, his mannerisms, his ability to dance, his accomplishments/motivation/ambition/drive). Imagine incorporating something like a mans voice into his profile, I go weak over a deep voice. Sometimes some people are just not photogenic and men dont have makeup to hide behind. A website that's tailored to exposing aspects to a man that women can't resist is missing. The current dating sites are geared to making women look good - men are attracted to external beauty. Women are attracted more so to what I previously mentioned. How about a gif of him peacocking (you know when men walk into a room and they have their big shoulders pulled back, chin up etc I find that hot).

POB

2014-12-08 15:01:08

@Le Petit Princess I apologize if we sound a little harsh, but remember that BD made a blog that's aimed for guys. Just pay attention next time you go out: we do talk like caveman amongst ourselves 😉 Also don't know if other guys could confirm, but lately I see a lot of women have about the same complaint. They're tired of getting what I call "flat attention", that boring "you're so special" kissing ass crap that leads to nowhere. This kind of empty ass kissing does not give girls: a) a good conversation, b) a good time and, c) anything near palatable sex. No wonder you girls are so frustrated.

Le Petite Princess

2014-12-08 15:23:50

Appreciate your response POB. I knew there were great guys amongst you lot. Knowing that I walked into a cave full of men just speaking amongst themselves is something I never considered. I took it very personal until Jan responded. It's no harm if a man tells me he likes me (maybe too many men focus on our external and it all starts to sound like white noise after a few too many compliments) but if a man was to tell me that he is intrigued by the way I think or converse then I'll reciprocate by finding things I genuinely like about him. For example I like how masculine you come across in your messages POB :). Despite our obvious differences in relationships, I have so much respect for the way you deliver your messages. I may not be polyandrous but I respect you are into more than one partner at once. I'm very loyal. I can't be swayed no matter what's in front of me when I'm in a relationship. I only want one man! I do realize the passion wears off after about 2 years due to acclimatizing to the release of those wonderful hormones and chemicals and I would actually consider permitting my partner to have sex outside of our relationship if it meant keeping him. It could only be sex though. In theory I think I can handle this but if I'm smitten by a man, I wonder if this is actually possible. I'm yet to be in that situation so theoretically speaking, I would permit him to but I have no interest in having more than one man in my sexual life. You're right, once fun conversations, playful outings are had and I know he genuinely cares about me, I want great sex and I want it all the time. If he can give that to me, I'm hooked. Mastering my neck, ears and shoulders starts an avalanche effect. We women absolutely love sex, probably more than we let on and I think it may come down to that ASD thingy you guys talk about on this website. Thank you again for making me feel welcome POB.

Rick

2014-12-09 07:00:50

One of my pet peeves and which you did not address is women who sign up for online dating with one and only one mission: Feed their self esteem addiction. So one of the primary rules would be THEY have to contact someone. Or maybe they have to have so many confirmed "dates". Confirmed by a guy that they met in real life. So either the women are there to participate or they are asked to leave. No more attention whoring. I've always that the most effective online dating site would reverse the rules. Men are not allowed initiate contact with anyone, they can only respond. And once a man has received a certain amount of messages per month they cannot receive any more. Women are forced to contact someone or they are kicked out. Since they all cannot contact the same guys as someone else, they will contact others. Since more men are now receiving responses they will generally treat the women better. And women won't be considered sluts for contacting men because ALL the women HAVE to do it and the men expect it so its not a big deal. Just a thought.

Le Petite Princess

2014-12-09 14:52:45

I would join a website where I HAVE to contact men. That's a good one Rick but I'm a proactive dater. I'm not sure how many women would actually do that because most women are reactive. It's just our biological makeup. I don't ever feel slutty if I make contact online with a simple Hi. I feel I may be viewed as "desperate" (as opposed to slutty) if I would ever approach men in real life so I never have. I have witnessed men becoming incredibly lazy when a woman initiates contact in real life but not so much online. Men are better hunters than us so having the women make the only contact would be interesting. I wonder how popular the dating site would be with women, would they join or stick to the current dating sites where they sit back and let men be men. I think what makes men sexy is the way they go for what they want. I think what makes women sexy is how they are receptive to a mans approach. Women who get on dating websites for attention are not the type of women you want anyway. It could even be a fake profile and you're really talking to a fat old guy if you're not meeting her by 3 weeks MAX! I've met up with men prior to talking for a couple of days and they have viewed me differently than if I take the time to get to know them say over a week (chatting daily). I've treated online dating the same to the way I'd treat a man if he approached me during the day which is (be natural and comfortable even if I dont know him that well) but both outcomes are completely different and not in our favour to meet up too quickly online. Men who dont get to know my sensitive side see me physically and assume I'm up for a one nighter. I'm not that girl, never have been and never will be. Am I contributing to this site or am I annoying you guys. If you want me gone, let me know. I realize I've intruded on a boys club and don't want to overstay my welcome but if I'm giving you any insight into how I think or how many /some women think I'm enjoying spilling the beans.

Minister

2016-02-22 00:49:54

Let me add that there should be a restriction on the number of messages a female can receive. Just try making a fake female profile on badoo and see what message bombarding you will take. Every 5 minutes there is a new damn message! And most of the guys are gameless like hell. Compliments about how pretty you are from needy betas that keep on messaging even after you reject them. After all, it is not so surprising why response rates drop. Except that, badoo has become super expensive. Now I have to pay credits to message most of the girls, unless we have a match like Tinder. At first, I thought that messages will reduce in this way, but no. Other guys don't have to pay. I suppose it has to do with the rating of my profile but I haven't got many votes yet. I tried voting from my fake profile and every third swiping was a match, lol. As soon as I put a hotter photo, I had 100+ messages within the next day, including the matches notifications.

guestimate

2016-05-30 14:16:10

I disagree with the pay-site aspect. I already subscribe to the free features of many pay-sites and they offer subscription deals on occasion. I am absolutely paranoid about giving my cc details to dating sites, for getting locked into contracts with tiny text but horrendous terms (bank account deducted monthly, etc.) and unable to cancel. Paying for a site doesn't make me more serious or likely to date people I'm not interested in. The value of a site is it's volume of local pickings. It's unfortunate that so many webmasters have made dating a personal cash-cow for themselves, oh for the earlier internet days when people just listed themselves and their pics on free scrolling blogs, without any restrictions. Maybe that could still work.

Nison Yakupov

2018-12-27 02:07:55

There are many things mentioned in this article I would not have thought of on my own. This material is inspirational, interesting and it allows the readers to open up their minds to original thinking. Visit us: http://lovedatingout.com/

gay dating

2021-08-03 12:37:24

gay dating Fun With Theory: The Perfect Online Dating Site - Alpha Male 2.0